Mass, Rosary Procession and Youth Adoration
October 10, 2020 @ 10:00 am

-

12:00 pm

MDT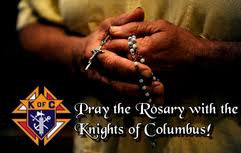 Please mark your calendars for October 10th and forward this email with reckless abandon.
The 10th is a second Saturday, so there will be a Rosary at the capital. This month is special though. It is the Saturday before the anniversary of the miracle at Fatima. In honor of this, we plan to make it a Rosary procession with a statue of Our Lady of Fatima. This event will begin at 10 am.
Following the procession at 10 am, there will be a special opportunity for youth adoration at 11 am at the Cathedral. All those of high school age and younger are invited. It will be guided by Fr. Dominique Faure of Verbum Spei. Please forward this to as many youths as you can and try to get me a rough count of how many to expect. We are planning to provide refreshments afterward, so we need to know how many young people plan to attend. Looking for volunteers to help with refreshments. This is not an official Cathedral event, so it will not be in the bulletin or website. It will only be promoted by "word of mouth".
The next big event will be the first monthly hour of reparation with an exposition on the evening of Thursday, October 15th. It will begin at 7 pm .and everyone is invited. Please join us in praying for mercy for all the blasphemies, calumnies, and indifference toward our Blessed Lord and his most precious body and blood. See attached hour of reparation prayer booklet.
Finally, there will be a Eucharistic procession happening at the Cathedral on the 24th of October at 2 p.m. as well.
Please continue to pray for Pope Francis, our Bishops, Priests, Deacons, and Seminarians, as well as our country and our President and all our other elected leaders during this election season and beyond.