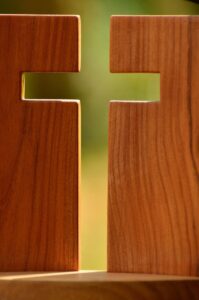 Mark Francis Schilz passed away peacefully November 23, 2022 with family at his side. A Rosary will be held at 6:00PM on Thursday, December 1, 2022, at Rost Funeral Home, McMurtrey Chapel. A Memorial Mass will be held at 12 Noon, on Friday, December 2, 2022, at Our Lady of Good Counsel Catholic Church and a graveside inurnment will follow at Mtn View Cemetery.
Mark was born in Peetz, Co, December 25, 1928, son of Mark and Leona Schilz. He was the oldest of 7 children. He is preceded in death by his parents, wife Carolyn and 5 siblings.
Mark married the love of his life Carolyn Robinson June 4, 1955. They had four children, Nick, Cathy, Tony and Chris.
The family moved from Sidney, Nebraska to Mountain Home, in 1966 where Mark worked in Civil Service as a heavy equipment operator at Mtn Home AFB. When he retired at the base he drove school bus. Mark loved his family dearly and was a devoted Catholic.
He enjoyed outdoor activities, camping, fishing and wintering in Yuma, Arizona with Carolyn and their many friends. Mark is survived by his sister Barbara, all 4 children, 14 grandchildren, 24 great grandchildren and 3 great-great-grandchildren.
(a composite written by granddaughters. BB, CG and AS)
"Our amazing Grandfather was able to find peace as he left this world. Heaven gained the most beautiful soul. A beautiful reunion occurred in heaven as Mark & Carolyn reunited. We wish we could have seen it. We are so incredibly lucky to have known him. He loved teaching his grandkids to fish and camp. Thank you for the beautiful sunrise Gramps."