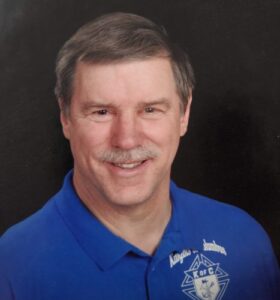 Gary William Smith, 71, of Idaho Falls, passed away peacefully on May 30, 2022, at Idaho Falls Community Hospital from complications following surgery. He was born on July 16, 1950, in Brooklyn, New York to William and Elsie Smith. He married Michele Gobin in 1974 on Long Island, New York. They were getting ready to celebrate 48 years of marriage. Gary graduated from Rensselaer Polytechnic Institute, with a degree in engineering. He attended Long Island University/Tulane and graduated with an MBA. Gary's job opportunities took him and his family to five different states where they finally settled down in Idaho Falls, Idaho, where Gary worked for INL for 18 years.
Gary's passion was fishing. He also enjoyed camping, boating on Henry's Lake and Island Park Reservoir, and spending time on his property in Island Park, Idaho. He also volunteered at the Snake River Animal Shelter. He was a devoted Catholic and attended church at Christ the King. He was also a very active member of the Knights of Columbus and had an Honorary Life Membership.
Gary lived life to the fullest and with his family camped all over the country.
He is survived by his wife, Michele; daughters: Jamie (Tracey) Adams, and Rebecca Smith; two granddaughters: Lexi and Meghan Adams; sister, Karen (Richard) Campillo; niece, Alexandra; and nephews: David and Steven Campillo. He was preceded in death by his parents, William and Elsie Smith; and his brother, Billy.
A rosary is scheduled at 10:00 a.m., Friday, June 3, 2022, at Christ the King Catholic Church, 1690 E. 17th Street. A memorial service is scheduled for 10:30 after the rosary. A luncheon will follow at the parish center.
In lieu of flowers, please donate to the Snake River Animal Shelter online at www.snakeriveranimalshelter.org on his behalf.
Cremation is under the direction of Coltrin Mortuary, 2100 First Street, Idaho Falls. Online condolences may be sent to www.coltrinmortuary.com.