Council #12531
St. Mary's Parish – Boise, Idaho
Congratulations to Council #12531 – St. Mary's Parish – Boise Idaho on the 21st Anniversary of their founding on August 12, 1999.
Here's a look back on August 12, 1999:
Pope: Saint John Paull II
President: Bill Clinton
Governor: Dirk Kempthorne
Population of Idaho: 1,252,000
Super Bowl Champion: Denver Broncos
World Series Champion: New York Yankees
NBA Champion: San Antonio Spurs
Stanley Cup Champions: Dallas Stars
Time Magazine Cover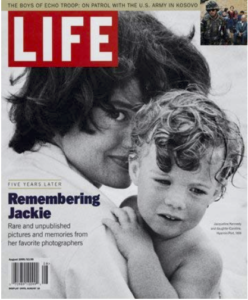 Other Headlines for August 12
Famous Births for August 12
1852 – Father Michael J. McGivney
American priest and founder of the Knights of Columbus (d. 1890)
1887 – Erwin Schrödinger
Austrian physicist and Nobel Prize Laureate (wave mechanics), born in Vienna, Austria (d. 1961)
Daily Readings for August 12, 2020
Feastdays for August 12
Saint Jane Frances Chantal (1572-1641)
Jane Frances was a wife, mother, nun, and founder of a religious community. Her mother died when she was 18 months old, and her father, head of parliament at Dijon, France, became the main influence on her education. Jane developed into a woman of beauty and refinement, lively and cheerful in temperament.
Please wish Council #12531 a Happy 21st Anniversary!!